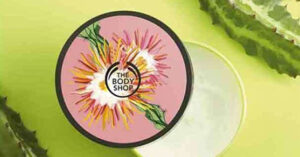 The Body Shop X Plastic For Change
#PlasticForChange. It's no secret that plastic pollution has become a global crisis and the planet is drowning in plastic. It not only affects marine and ocean life but also people. In India, almost a third of waste is uncollected. This has given rise to 1.5 million people known as 'waste pickers' who collect this waste in the informal sector.
'Waste pickers', however, are mostly made up of the lowest social group in India's caste system. This means that they are vulnerable to discrimination and poor working conditions. This is where Body Shop wants to drive social change and help empower them. Thus, the use of community trade recycled plastic. It will help provide people with more access to sanitary working conditions, a fair price, and the respect and recognition they deserve.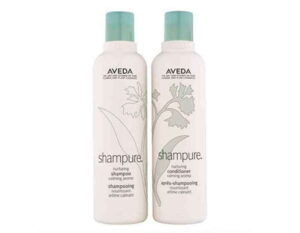 Aveda – #StandingUpForCleanWater
Aveda, known for its vegan and silicone-free hair care products, has partnered with charity:water for the Earth Month. It is an organisation that strives towards providing clean water to communities in India, Nepal, Madagascar and Ethiopia. The brand has supported clean water initiatives and believe it is their responsibility to give back to the community with a pledge to provide access to clean water. This initiative by Aveda has made an incredible impact over the years, raising over $60 million for environmental causes around the world.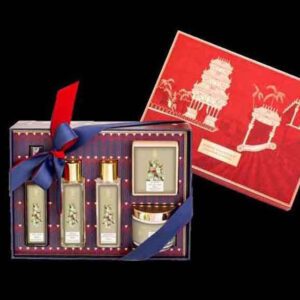 Forest Essentials
Forest Essentials is an authentic, traditional skincare brand with its foundations in the ancient science of Ayurveda. A pioneer in the luxury Ayurvedic segment, it has become the quintessential Indian beauty brand where secrets of ancient beauty rituals for skin and hair care have been brought to life. Forest Essentials extracts the best from nature's vast repertoire and recreates fresh seasonal formulations using organic cold pressed oils, rare plant extracts, herb infusions and steam-distilled pure essential oils. There is a perfect fusion of ancient recipes and modern technology to create a whole new experience.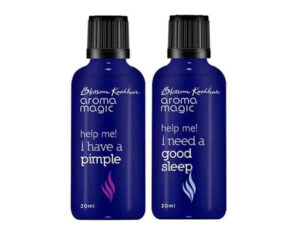 Aroma Magic by Blossom Kochhar
Blossom Kochhar Aroma Magic is the largest aromatherapy brand in India. They have over 170 signature aromatherapy-based products in skincare, hair care, essential oils and curative oils. Their range comprises aromatherapy skin, hair and wellness products, which have been carefully researched and blended to have a positive healing effect on the mind, body and soul. They work with nature and do not subscribe to artificial ingredients such as parabens, alcohol, mineral oils, harsh chemicals, artificial colours, fragrances, petrochemicals and phthalates, and do not believe in animal testing.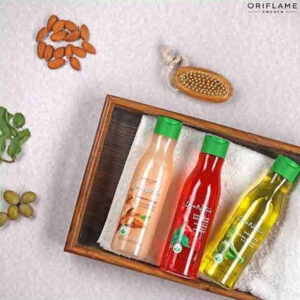 Oriflame Love Nature Range
Oriflame, with its Love Nature Range, makes a valuable contribution to the environment. The range aims at not only being good for the consumers but also the planet. This range uses natural extracts and each ingredient undergoes eco-ethical screening to ensure that it is safe and of superior quality. The brand ensures that none of the ingredients are derived from endangered sources.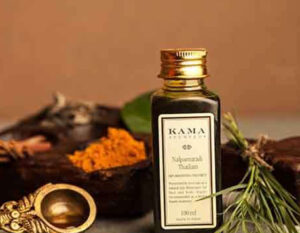 Kama Ayurveda
With its roots in India, Kama Ayurveda is an authentic Ayurvedic brand providing traditional and holistic treatments for beauty and wellness. Passionately focused on the purity of ingredients and efficacy of formulae, Kama's high- quality and beautifully packaged products are EU certified. Made with pure and natural ingredients, the award-winning, premium Kama portfolio is 100 per cent natural, vegetarian and sans any additives. This means no artificial colours, artificial fragrances, petrochemicals, parabens, urea, propylene glycol or any harmful additives.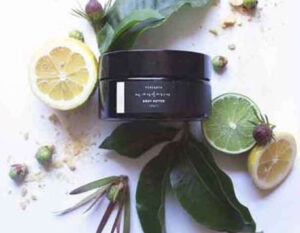 Purearth
Purearth is an artisanal skincare and wellness brand that uses quality and raw ingredients that are gathered at soaring altitudes of the Himalayas. The brand not only uses raw and natural ingredients acquired from these niche places but also helps provide employment to rural women.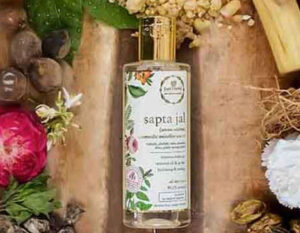 Just Herbs
Just Herbs is a line of pure, bespoke, and Ayurvedic results-driven skincare brand that uses certified organic and wild-crafted ingredients collected from across India. The brand stands for honesty and follows full ingredients disclosure. It uses authentic Ayurvedic herbs and is purely organic, thus aiming to be good for the skin and environment.
(As published in https://www.femina.in 31st May 2019)