Kama Ayurveda
Their uniquely packaged products that smell divine have had followers in the city despite the absence of a standalone store.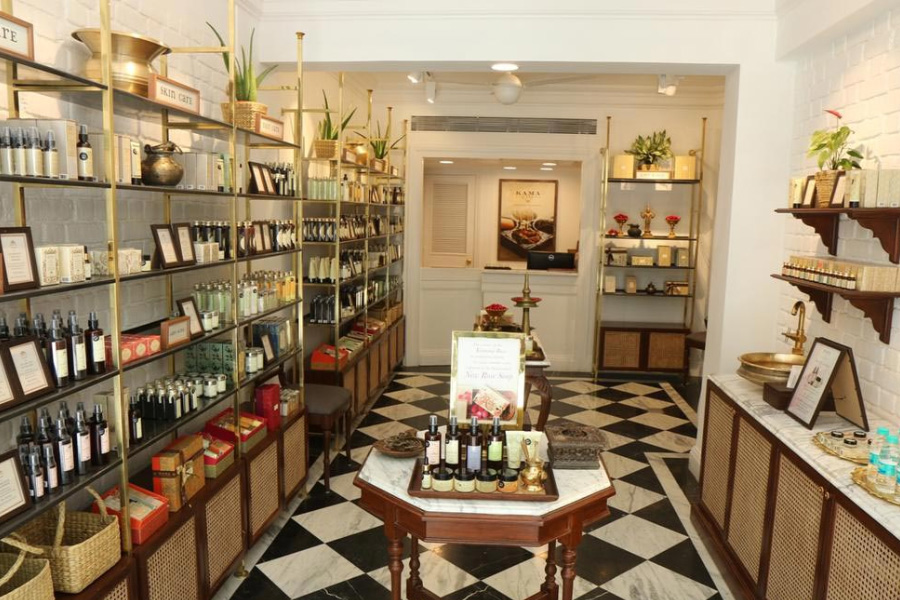 The interiors of the store. Pics/Nimesh Dave
---
Kama Ayurveda, which was available at homestores in the city such as Good Earth and through their online store, has finally opened their first store in the city. On offer is their entire range of products which includes luxury soaps, essential oils, face and hair care products.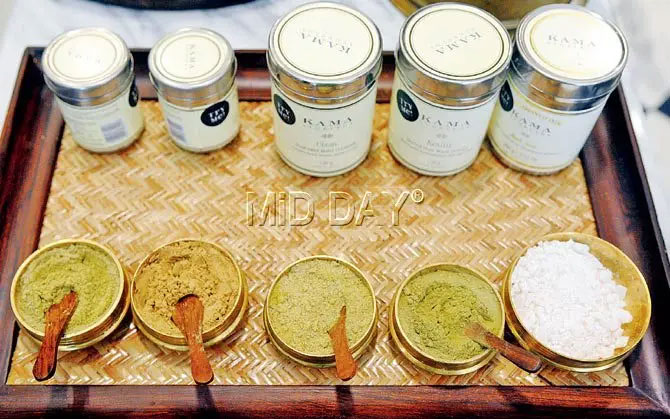 Try their powdered hair cleanser, Kesini for Rs 425, natural Ubtan a type of body cleanser for Rs 595. They also have bath salts
Several products are certified organic, and the others even carry a label of being 100% natural or 93% natural. Must-buys include different oils such as Coconut Oil (Rs 495 for 200ml) or Sweet Almond oil (Rs 1,075 for 200 ml), which we are informed are so pure that they can be consumed.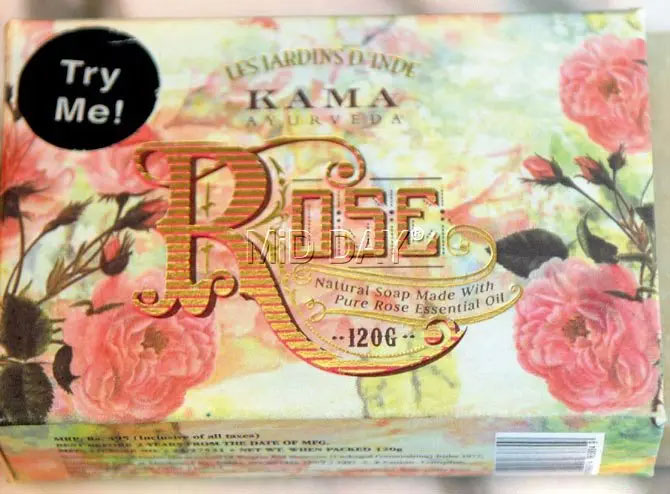 Kama offers luxury bath soaps that range from Rs 250 to Rs 495
They also offer special oils such as Bringadi for hair treatment and Muscle Tone for muscle firming. Traditional Ubtan for body scrubbing, and henna and indigo for hair colour also make an appearance.
AT Manju Villa, ground floor, Waterfield Road, Bandra(W).
call 67250156
---
Bipha Ayurveda
From helping you get flawless skin, planning a balanced diet, to spicing up your love life, ayurveda seems to have solutions to all this and more.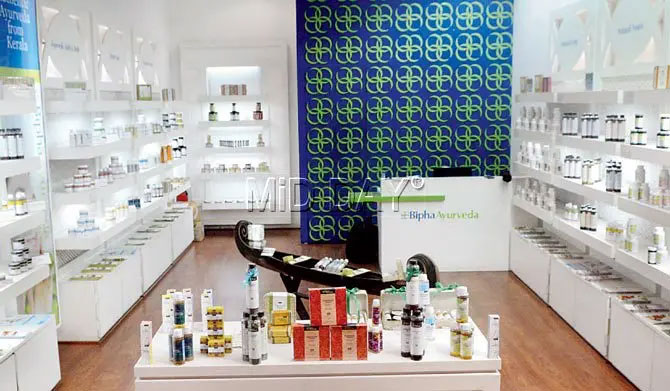 Bipha Ayurveda Store at Phoenix Marketcity Kurla. Pics/Sayed Sameer Abedi
---
Bipha Ayurveda has some treasured ayurvedic recipes that are as close to nature as possible. The brand claims to use pure and natural ingredients with minimal additives. They have been formulated, tested and handed down from generation to generation.
The Bipha story began in 1929 when a ayurvedic physician from Kerala, Pappy Vaidyan, started creating authentic ayurvedic remedies formulated with herbs, oils and flowers that were native to Kerala. We had a look at some of their products at their Kurla outlet.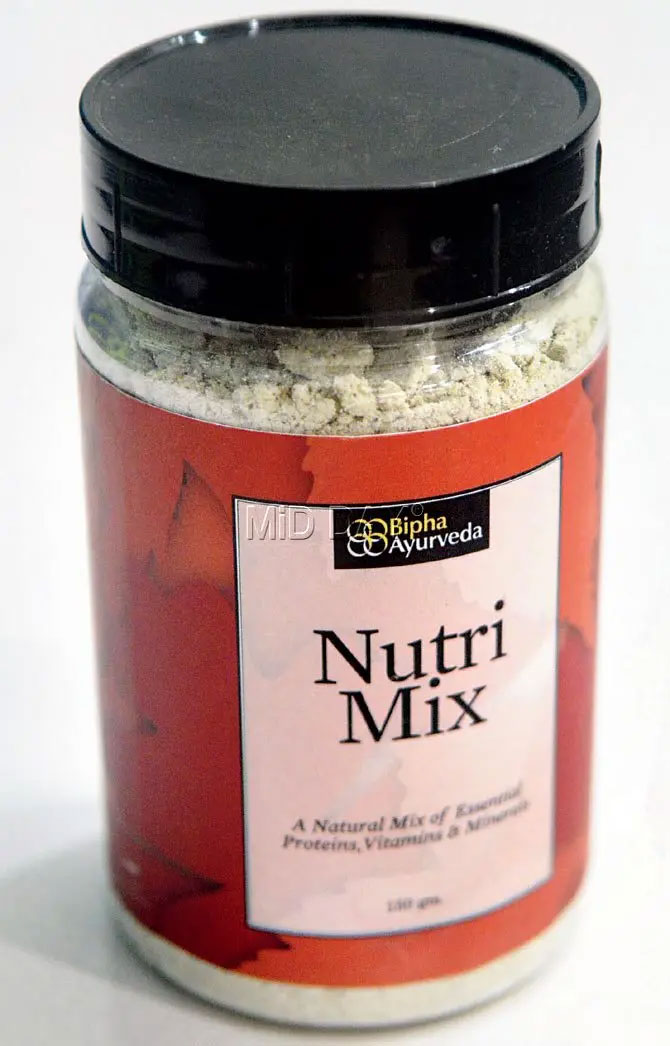 The Nutrimix (Rs 450) Formulated as a food supplement for Adults, is rich in Proteins, Vitamins and Minerals necessary for your body. It helps to avoid micronutrient deficiency
---
You can try the popular Kumkumadhi Tailam (Rs 2,340), a traditional ayurvedic formulation that includes ingredients like pure saffron, which makes the skin blemish free and youthful and also has cooling, soothing, anti-ageing and anti-inflammatory properties.
If you are looking for a moisturiser, you can try the Red Sandalwood Cream (Rs 900), a moisturising cream enriched with the healing power of red sandalwood. We found the Turmeric Body Butter (Rs 600), very interesting. This antiseptic body butter with extracts of turmeric prevents acne and pimples.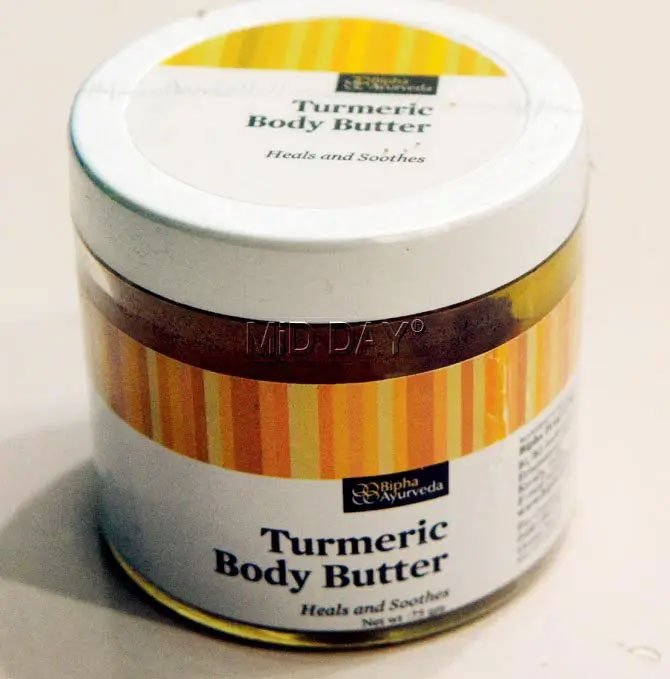 Turmeric Body Butter was one of our favourite picks
We were amused to see the Lovers Blend Massage Oil (Rs 450), a blend of natural essential oils with cold pressed virgin coconut oil. The oil claims to tantalise the senses, give you a heady sensuous feeling, reinvigorate the mind, and possibly spice up your love life. So go ahead, go natural.
At F-74, first floor, Phoenix Marketcity, LBS Marg, Kurla (W)
Call 61801633
At Unit No W1-3020, Level 3 SHA, T2 Terminal.
(As published in Mid-day 1st July 2015)